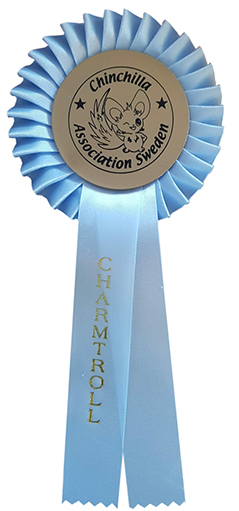 Welcome to CSWS March 23, 2019
(updated March 9, 2019)
Chinchilla Scandinavian Winner Show (CSWS) is CAS first show this year and it will be held in Mörkö, south of Södertälje.
There will be a lots of prices in alla classes. 
We also have special prices to hand out; Chinchilla of the Year 2018, Breeder of the Year 2018, Rookie of the Year 2018.
Come and visit our show and participate with your chinchilla/chinchillas or just take a cup of coffe and  talk about chinchillas. 
CAS – 1 year – Let's celebrate
We will celebrate our anniversary with you by giving all vistiors that particiapate in the show a free membership in CAS for 2019.
INFORMATION:
Class fee: 70 SEK/chinchilla. 
Special offer: 3 chinchillas you only pay for 2.  6 chinchillas pay for 4.  9 chinchillas pay for 6 etc.
How to pay? When you visit the show you can pay cash (SEK), please bring exact amount, if possible, we do not have any bill of exchange. 
Certificate taken before December 31, 2017 in other swedish association, are valid in CAS, if you can display your assessment card. 
Cages. We use our own cages, but there will be cages to borrow on location. 
We start at 8.30-9.30 with check in of Babys (4-8 months old), Pet and Open Group/Class. 
There will be several check ins during the day. 
Welcome to CSWS 2019!
Download the entry document down below and write down the information in the form.
Email your Entry form to Kristina Olsson kicki_006@hotmail.com 
Entry_CSWS_23_mars_2019